Create a MyFavorites account and save any before and afters you think you might like to use as examples to show us.
Breast Revision - Asymmetric Breasts
Before

Breast Revision - Asymmetric Breasts
After

Breast Revision - Asymmetric Breasts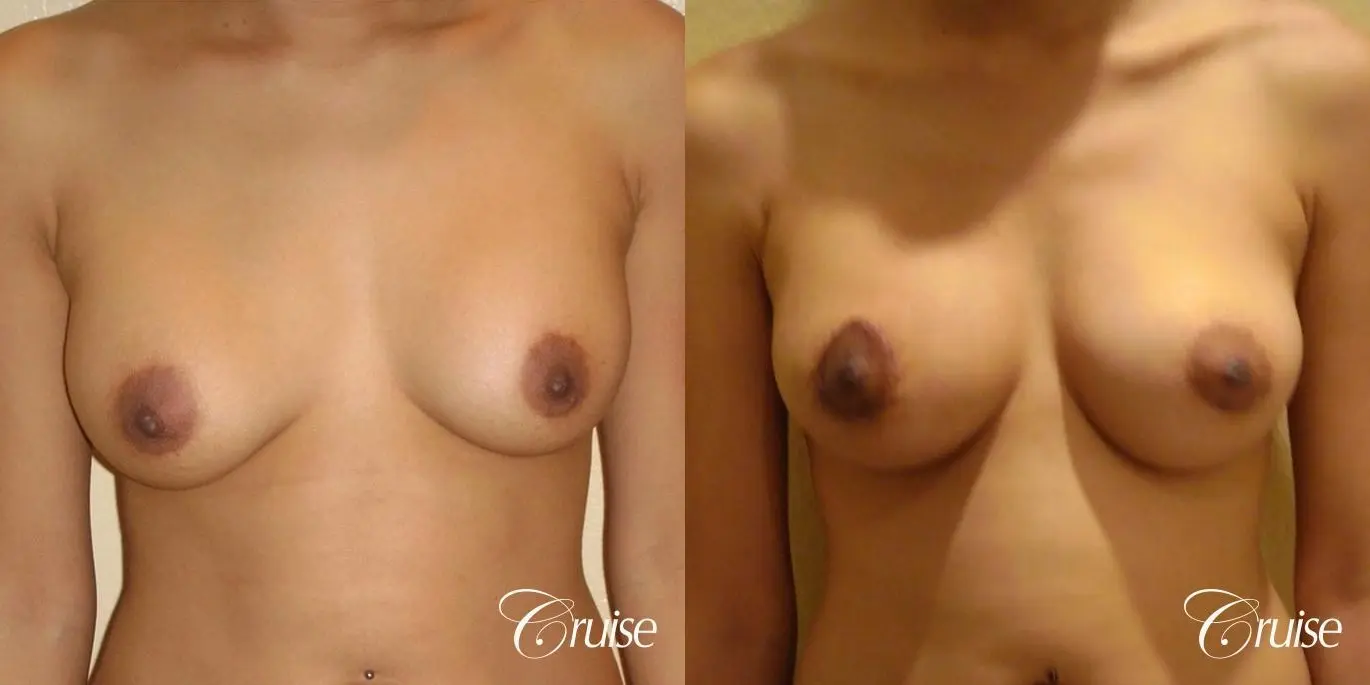 Height: 5' 3
Weight: 110
Age: 32
Anesthesia: General anesthesia - fully asleep
Reasons for repeat surgery:Malposition or Asymmetry (not caused by capsular contracture)
Implant placement: Below Muscle
Implant shape: Round
Implant_type: Saline
Implant profile: Moderate
Time since procedure: 1 year
Here are before and after pictures of breast revision surgery. This Patient had smaller saline implants placed under the pec major muscle, she desired more symmetry and cleavage. In order to get the cleavage, implants were replaced and placed under pec minor muscle, to push them closer to the mid-line. Her surgery was done under general anesthesia with plastic surgeon, Dr. Joseph Cruise in Newport Beach, Orange County.
Age: Between 25 and 35 years old
Weight: Between 100 and 115 pounds
Height: 5'0" to 5'3"
Gender: Female
Post-op Timeline: 1 year