Create a MyFavorites account and save any before and afters you think you might like to use as examples to show us.
Breast Reduction - Saline Implants
Before

Breast Reduction - Saline Implants
After

Breast Reduction - Saline Implants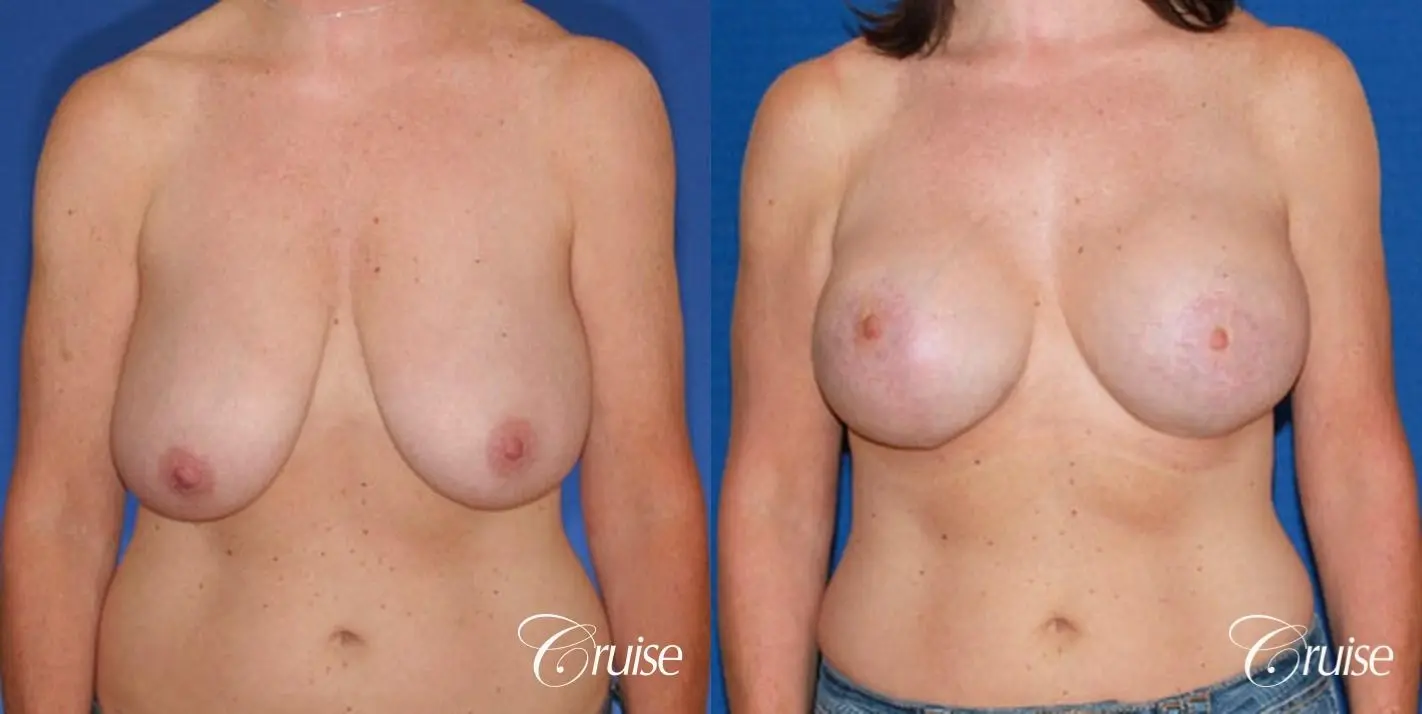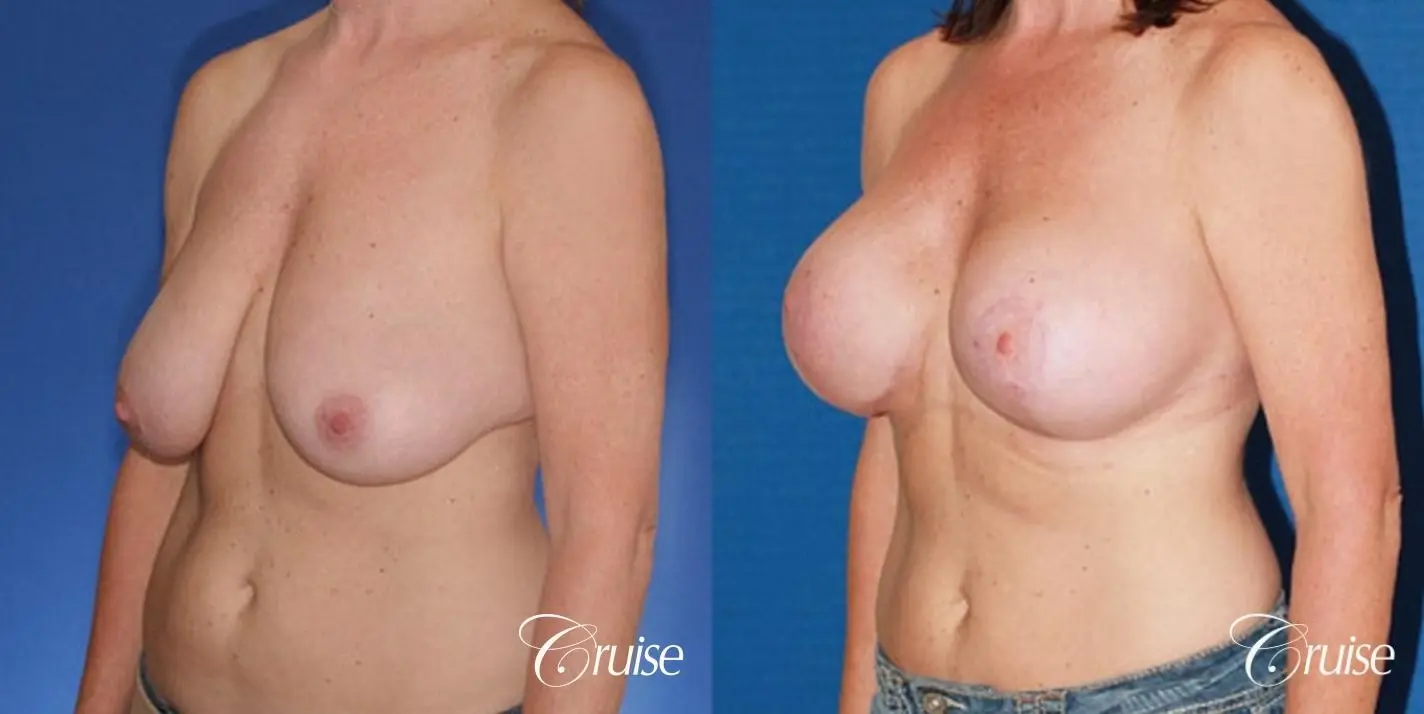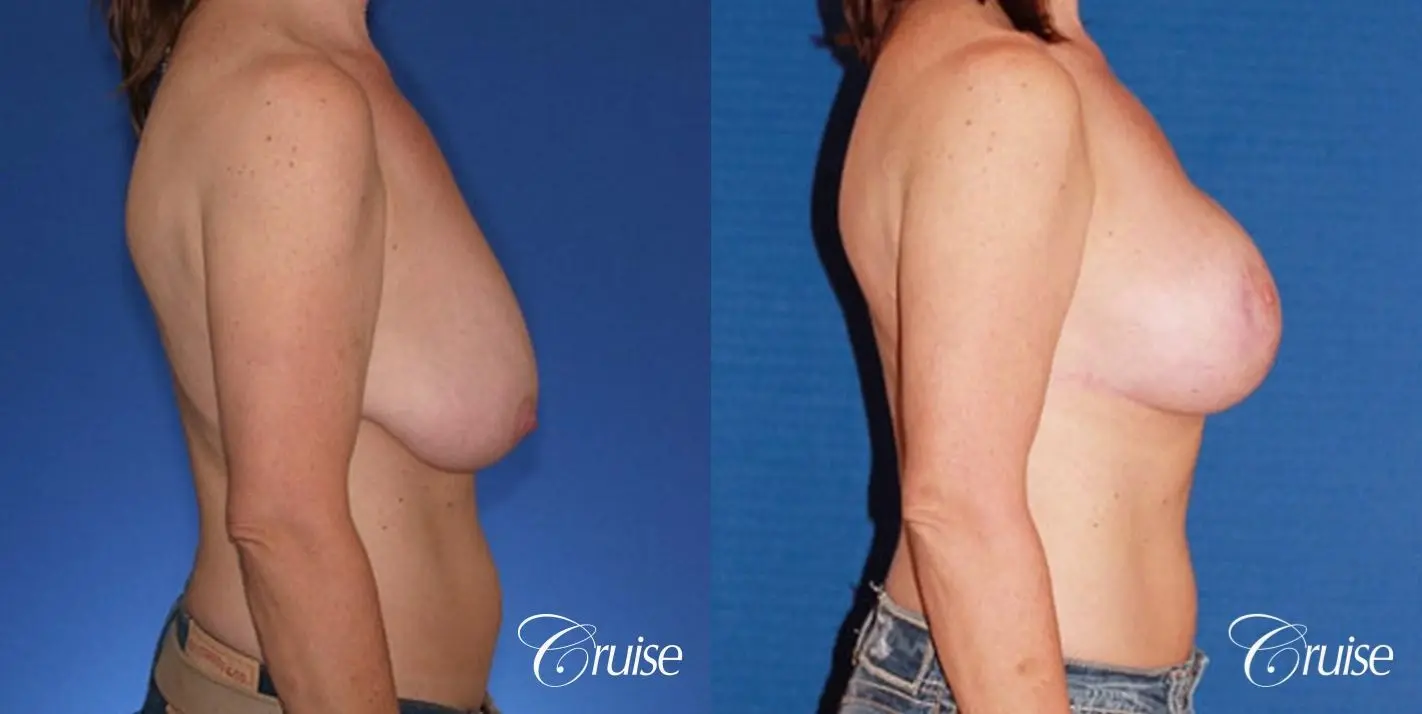 Height: 5' 6
Weight: 150
Age: 40
Anesthesia: General
Type of breast reduction incision:Anchor
Breast reduction performed with breast implants: Below Muscle
Bra size before: 36 DD
Bra size after: 36 D
Implant shape: Round
Implant type: Saline
Implant volume right: 500
Implant volume left: 500
Implant shell: Smooth
Implant profile: High
Time since procedure: 6 months
Breast reduction with lift and augmentation was performed to give this patient round lasting result. Notice that even though the breasts may appear bigger after the surgery the bra size is smaller. When the breast tissue and implants are higher they may appear bigger but actually they are smaller and lighter. Dr. Cruise from Newport Beach, used Natrelle high profile implants to further enhance the appearance and provide roundness to the patient.
Age: Between 36 and 45 years old
Weight: Between 145 and 155 pounds
Height: 5'4" to 5'7"
Gender: Female
Post-op Timeline: 6 months
Volume: Between 450cc to 500cc
Implant Profile: High
Implant Placement: Submuscular
Pre-Surgery Bra Size: D
Post-Surgery Bra Size: D