Create a MyFavorites account and save any before and afters you think you might like to use as examples to show us.
Breast Implant Revision
Before

Breast Implant Revision
After

Breast Implant Revision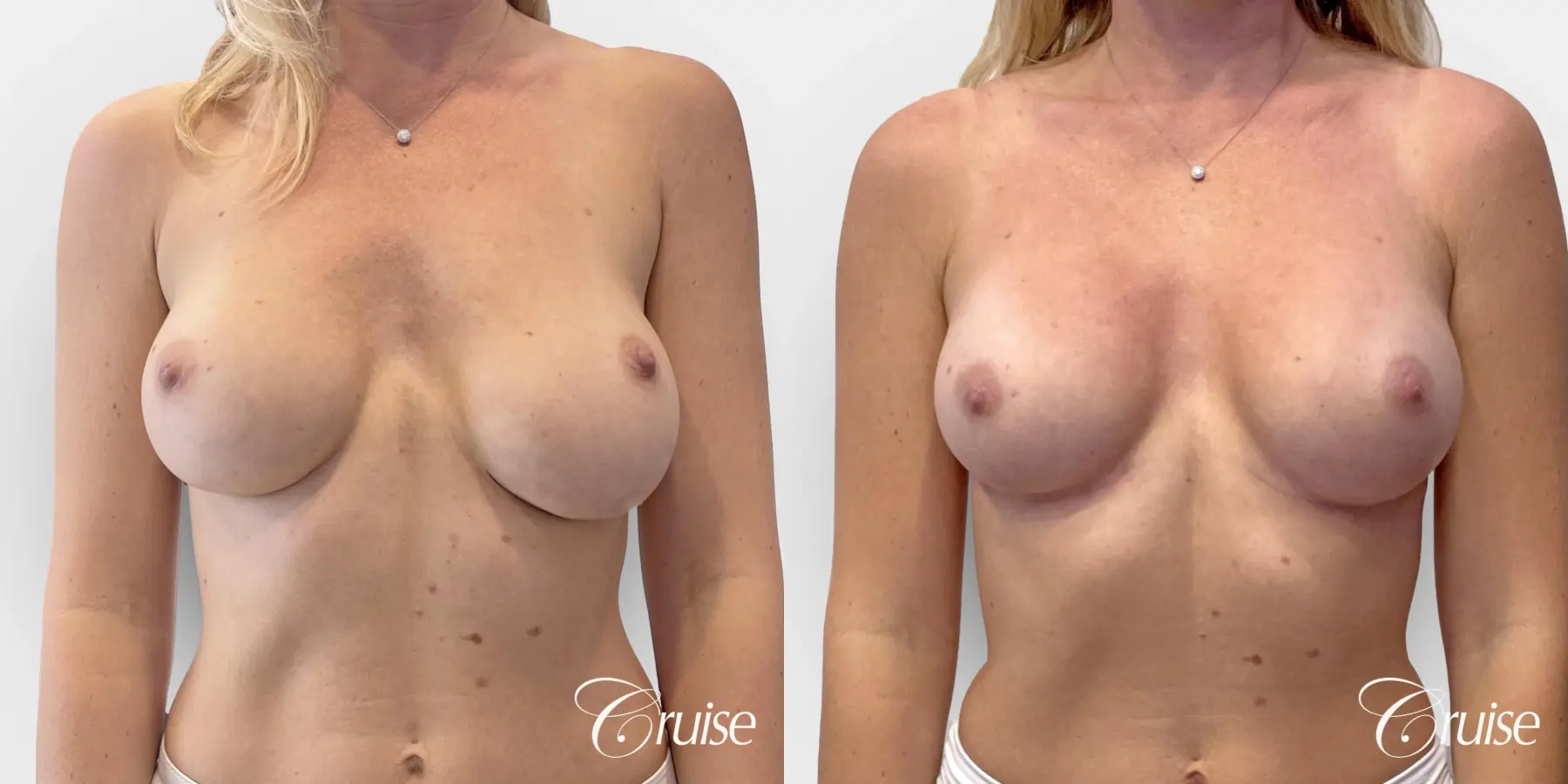 Bottoming out is a common problem with breast implants. It can occur because of multiple reasons such as breast feeding, aging, surgery, etc. Unfortunately, it is a challenging problem to correct because once the breast loses support it can not be reinforced. To correct this problem, Dr. Cruise uses complete muscle coverage. The muscle is rotated down to form a "shelf" on which the implant sits similar to a book on a book shelf. This complete muscle support is almost always available, it is predictable and avoids the need for synthetic materials.
This patient is a great example of the effectiveness of Dr. Cruise's complete muscle support.
⠀⠀⠀⠀⠀⠀⠀⠀⠀
The implants were exchanged for 360cc SR-Medium Ellipse implant through the inframammary fold. He then, released the superior pocket while opening the lateral muscle pocket. Finally he flipped the pectoralis minor to accommodate for her new nipple position to inframammary fold at 7cm.
Learn more about the healing process CLICK HERE
Age: Between 25 and 35 years old
Height: 5'0" to 5'3"
Gender: Female
Technique: Breast Revision