Create a MyFavorites account and save any before and afters you think you might like to use as examples to show us.
Breast Revision: Patient 2
Before

Breast Revision: Patient 2
After

Breast Revision: Patient 2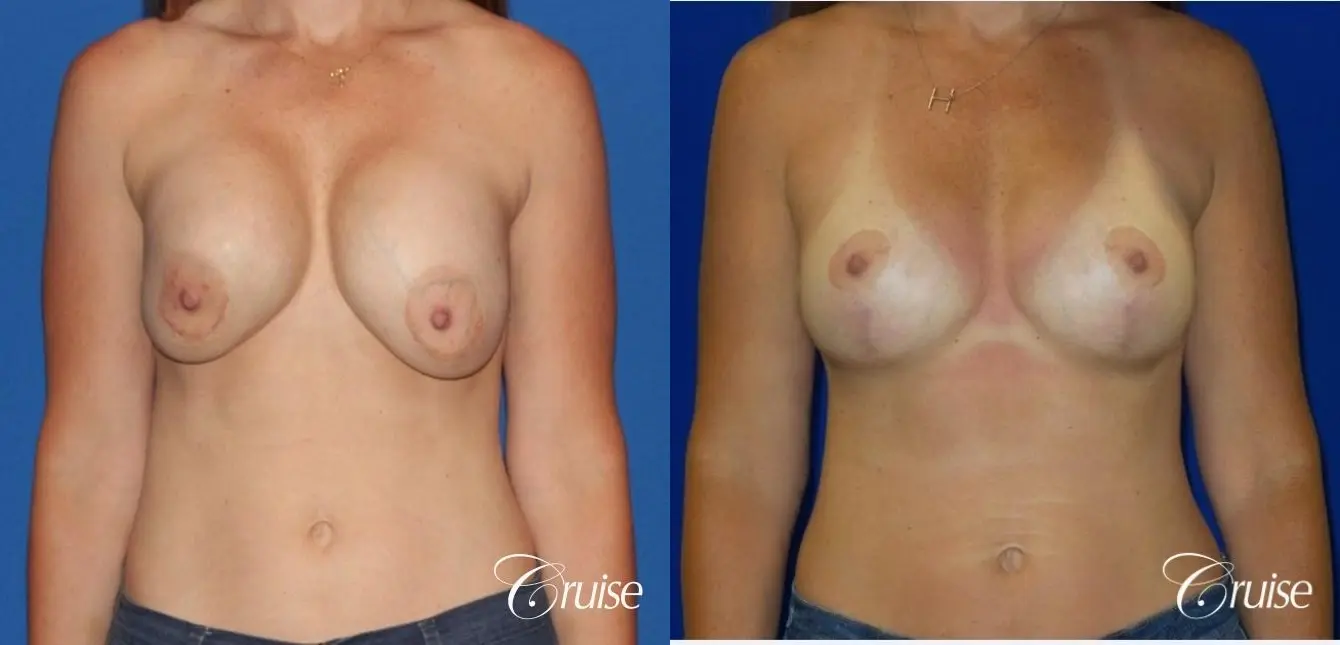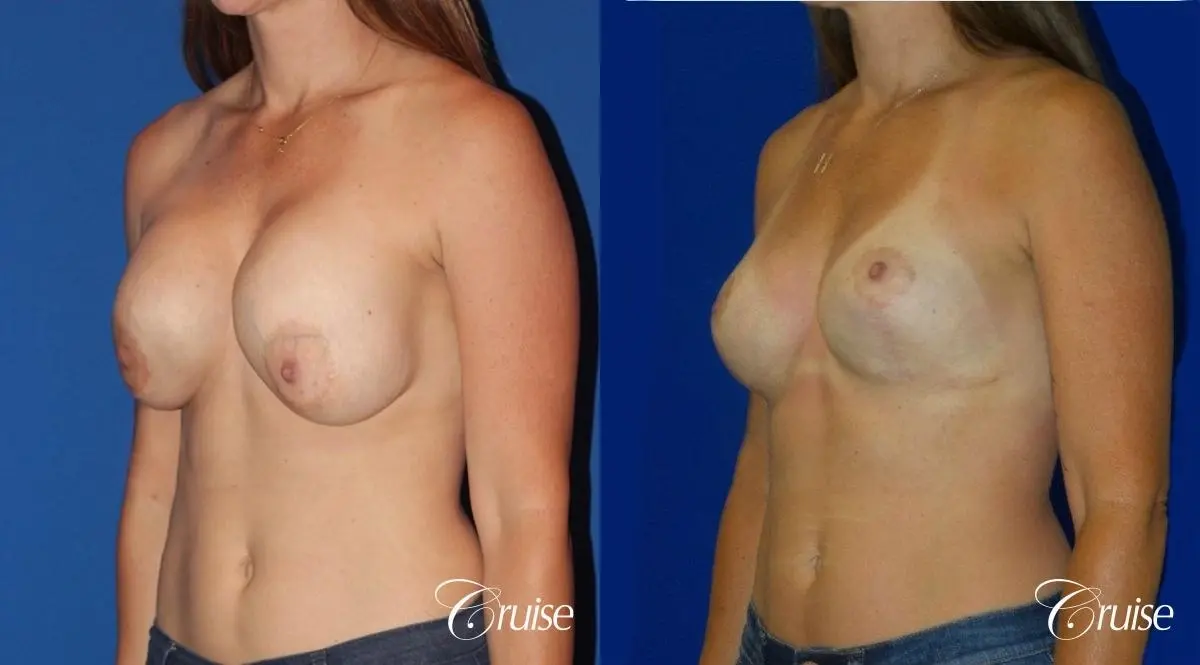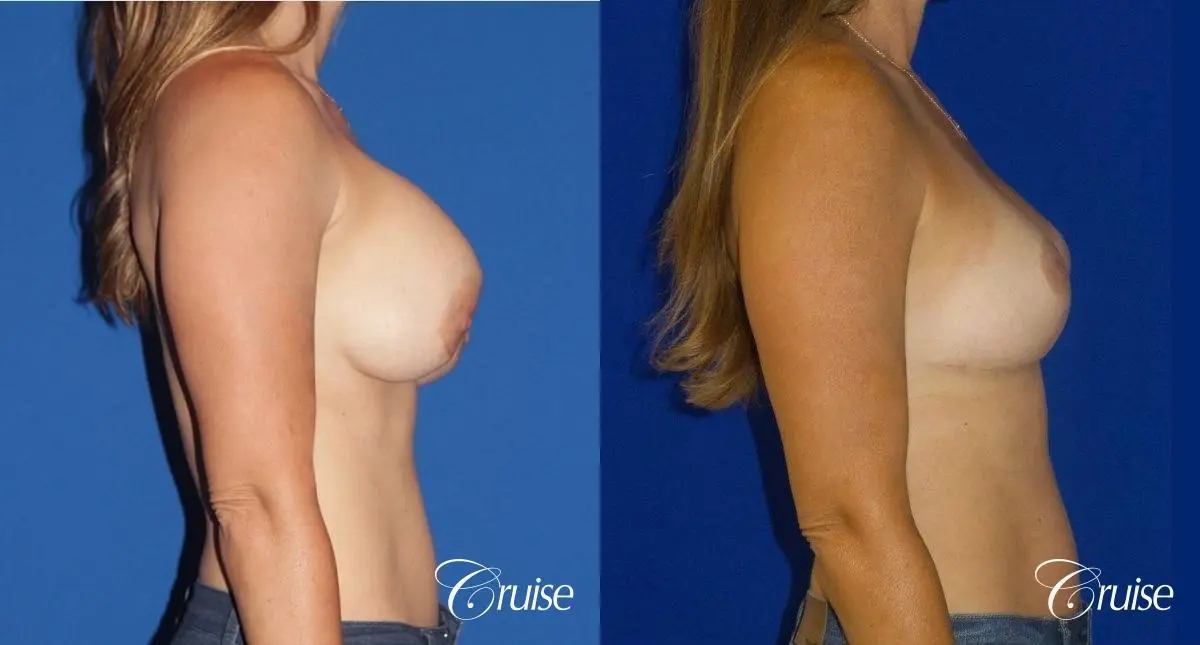 Reasons for repeat surgery: Capsular Contracture
Implant placement: Below Muscle
Implant shape: Round
Implant_type: Silicone
Implant profile: High
Capsular contructure occured in: Both breasts
Capsular contracture occured at: 0-3 months, the implant(s) never dropped
The type of implant that caused the capsular contracture: Silicone, Smooth
Symptoms of the capsular contracture:Firm breast(s), Elevated implant(s), Pain, Distortion
Surgical treatment for capsular contracture: Capsulectomy (Removing the capsule), Implant change from smooth shell to textured shell
Non surgical treatment of capsular contracture (if any) prior to surgery:Massage, Singulair, Vitamin E
Time since procedure: 9 Months
This 36-yr old patient underwent Breast Revision surgery to correct Bilateral Capsular Contracture. She went from Saline 600cc to high profile Silicone 400cc.Her main goal was to achieve a livelier, more symmetrical look. This patient wanted to be happier with her breast, and not be limited to a certain style of clothing. Our Patient is now overjoyed with her close cleavage and new breast size. She went to Plastic Surgeon and Specialist, Dr. Joseph Cruise in Newport Beach, Orange County.
Age: Between 36 and 45 years old
Weight: Between 115 and 125 pounds
Height: 5'4" to 5'7"
Gender: Female
Post-op Timeline: 9 Months