Create a MyFavorites account and save any before and afters you think you might like to use as examples to show us.
Breast Revision - Double Bubble
Before

Breast Revision - Double Bubble
After

Breast Revision - Double Bubble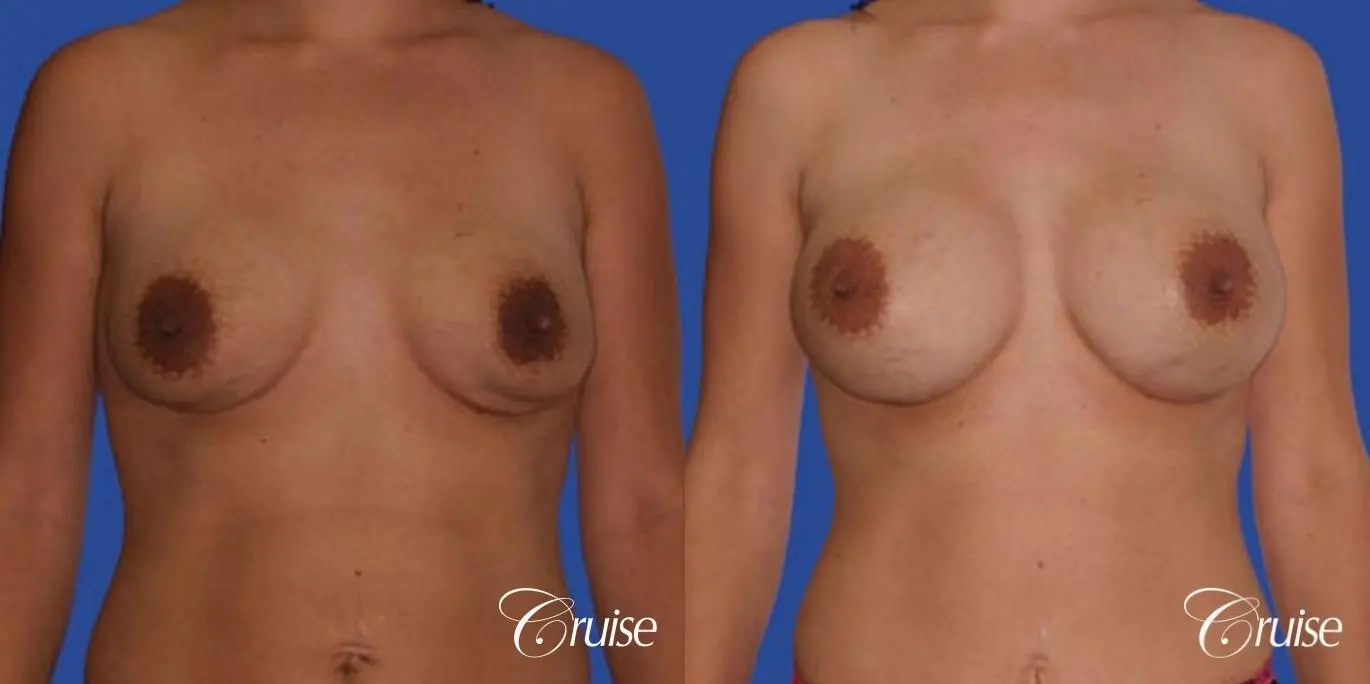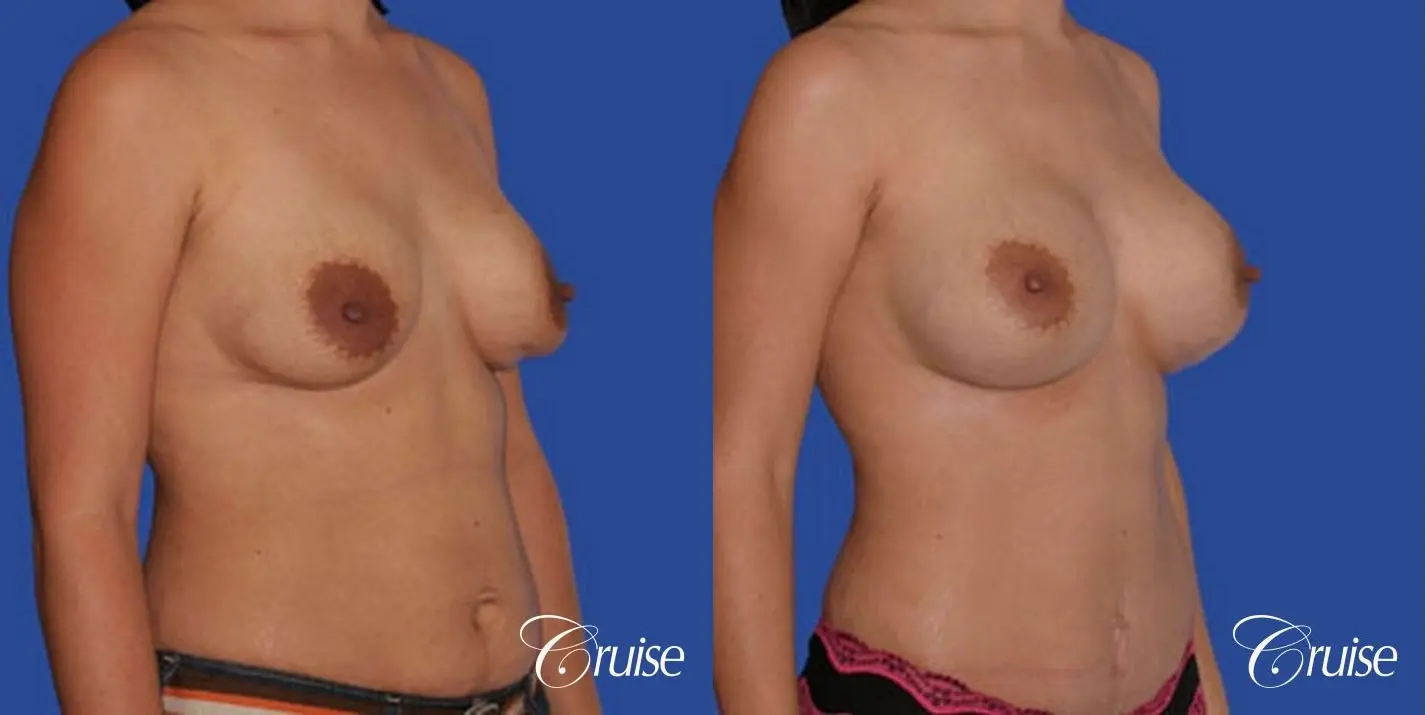 Height: 5' 5
Weight: 138
Age: 30
Reasons for repeat surgery:Unhappy with implant size, shape or type, Malposition or Asymmetry (not caused by capsular contracture)
Implant placement: Below muscle
Bra size before: 34 C
Bra size after: 36 D
Implant shape: Round
Incision site: Breast fold
Implant_type: Silicone
Implant volume right: 650
Implant volume left: 650
Implant shell: Smooth
Implant profile: High
Time since procedure: 3 months
Breast implant exchange to a larger implant with correction of double bubble. Double bubble is typically created if implants are either drop too low or the breast fold has been elevated to try and create a lift.
Age: Between 25 and 35 years old
Weight: Between 135 and 145 pounds
Height: 5'4" to 5'7"
Gender: Female
Post-op Timeline: 3 months