Create a MyFavorites account and save any before and afters you think you might like to use as examples to show us.
Breast Revision - Implants Low
Before

Breast Revision - Implants Low
After

Breast Revision - Implants Low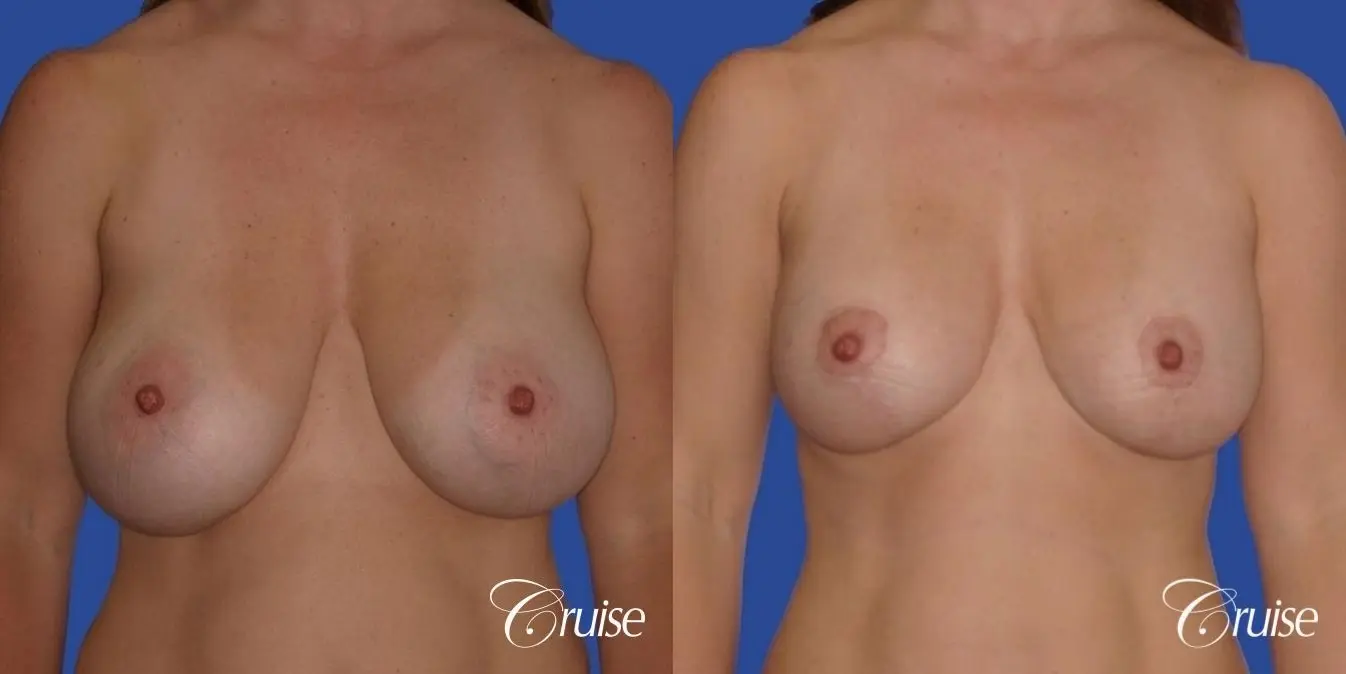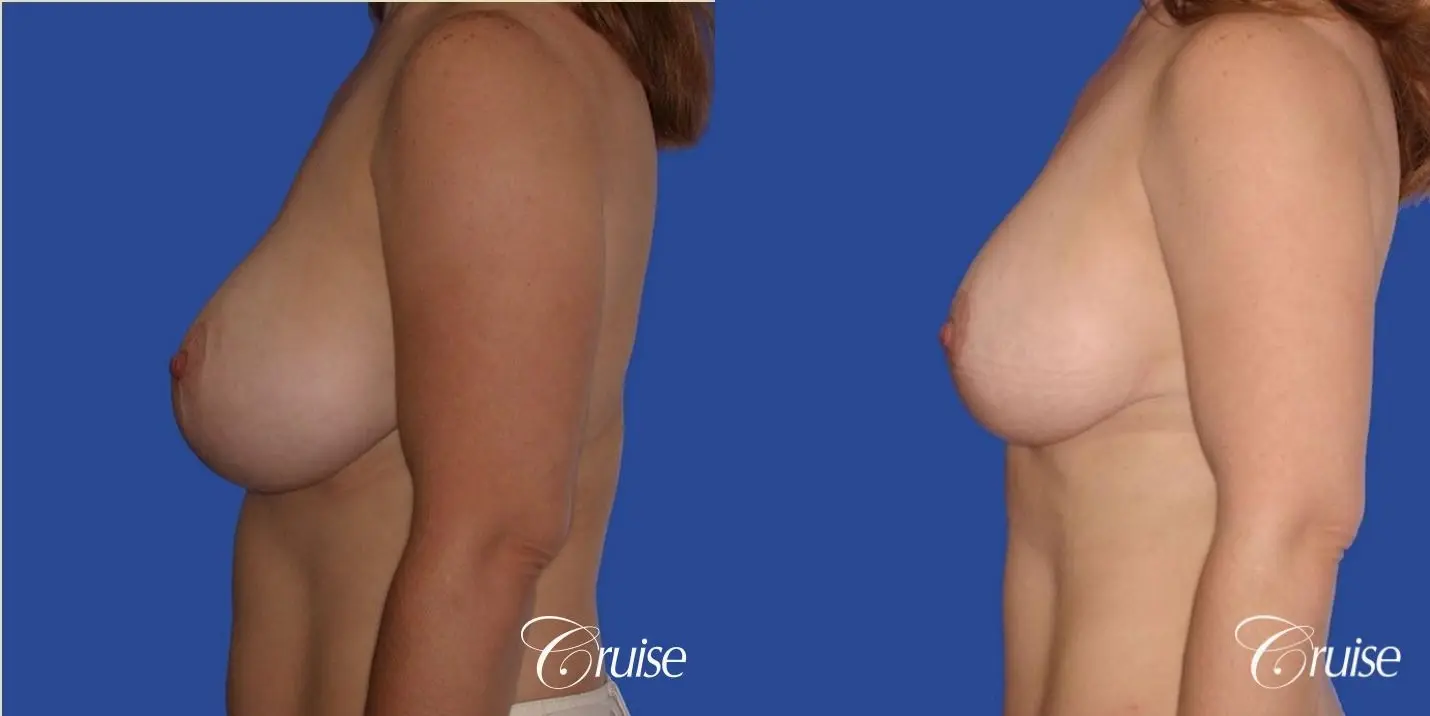 Height: 5' 4
Weight: 134
Age: 42
Reasons for repeat surgery:Unhappy with implant size, shape or type, Malposition or Asymmetry (not caused by capsular contracture), Breast lift needed, Implants were old and needed to be replaced
Implant placement: Below muscle
Bra size before: 32 >E
Bra size after: 32 D
Implant shape: Round
Unhappy with implant size, shape, or type: Switched to a smaller implant size, Switched to lower profile implant
Implant_type: Saline
Implant volume right: 345
Implant volume left: 345
Implant shell: Smooth
Implant profile: Low
Type of breast lift: Anchor (Lollipop plus horizontal incision in breast fold)
Time since procedure: 6 months
Patient had a prior augmentation where saline implants around 470cc were placed low on her chest to help lift the breasts. Previous implants were placed above the muscle; they were switched to a smaller size and placed under both pec major and pec minor muscles as well as lifted. Patient required elevation of inframmamary fold which has dropped significantly due to the previous surgery and the weight of the implants.
Age: Between 25 and 35 years old
Weight: Between 125 and 135 pounds
Height: 5'4" to 5'7"
Gender: Female